WHAT PEOPLE SAY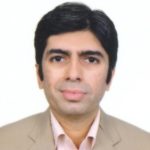 Imran Khan Mirza
Found Ahmed to be a thorough professional with sound approach to his work. Has the best of etiquettes and manners to conduct oneself. Wish him more success in his career ahead.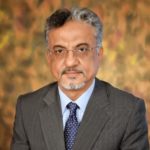 Hanif Patel
World Bank Group
,
Tamjid is a young energetic creative far sighted individual. He has helped me out on many occasion and recently involved in the media services and doing a wonderful job waking up the young generation. We really need people like him in our surroundings to refrain our young generation from the going astray. This recommendation is based on my interaction with him on several occasions and the work he is currently doing. I wish him well for his success in every aspects.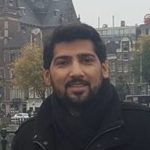 Hussain Ali Talib
Unilever
,
I've had the opportunity to work with Tamjid both has a colleague and as a client. In both cases I have found Tamjid to be committed to delivering results as well as going beyond the ordinary to provide solutions that make the difference between good output and great output. Tamjid is one of the few people I know who can lay claim to being 'out of the box' thinkers, and I have found working with him to be both professionally beneficiary and a learning experience. Tamjid is self-driven, and on the rare occasion where he may be unable to achieve a goal, he can be depended on to continue searching until he finds a solution. Tamjid is not only a creative asset, but a potential organization builder.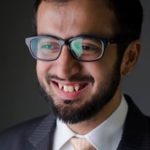 Ahmed Shajee Aijazi
Ahmed Shajee Aijazi
,
A committed and a bright person with an energy to get the whole workplace going. Inquisitive and dedicated to all the tasks he undertakes, Tamjid will contribute positively to any institution he joins. Another advantage he has is the mixture of his being extremely hard working, methodical & systematic which endures success every time he is handling a work project. I wish him success in his future endeavors and am assured that a brilliant future awaits him.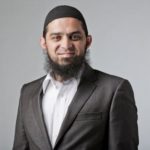 Faiz Amir
Chiklum
,
Tamjid worked with us for a Sharepoint 2010 project. I thought Tamjid did really well and was really pleased with the way he handled the project. The ability to look at one problem from different angles and find solutions was standout for me. I would recommend Tamjid.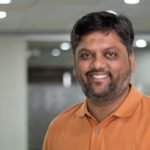 Salman Shaikh
Milestone Video
,
Mr. Tamjid is one of the youngest, energetic and qualified IT professionals around. He has tremendous academic background and is a multi skilled professional, successfully managing multiple ventures. As a journalist, speaker and a professional writer; some of his reports and articles got tremendous popularity. He has good managerial skills, his future is bright and I hope the best for him.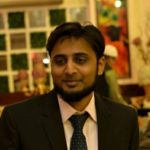 Sohaib Khan
Tamjid has a good command on project analysis, deliverables, design and development. He shows complete dedication and commitment towards his work during projects and shares his knowledge with other team members. He is a team member and maintains a good repute.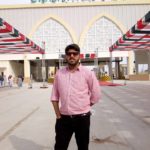 Fahim Patel
Dawn News
,
Ahmed Tamjid Aijazi has capabilities to manage the technical as well as content management side of news websites. He has experience in couple of media organizations, where he has proved to be beneficial. He has extreme potential and skills, and is of course hard working.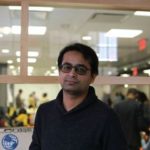 Umair Bin Riaz
Voice of America
,
I've been reading Tamjid since he started writing and I should acknowledge that his columns have always inspired me and instigated me to do something extraordinary. His writings describe what he is: true, passionate, lively, and above all, patriotic.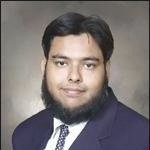 Syed Faisal
Prime Business and Engineering Solutions
,
Tamjid is an honest person and a real workaholic. I know Tamjid from our university days and I always found him a person of dedication, work ethics and a multi-talented professional. His achievements are not only related to technology area but he proved himself as a highly competent professional in the field of media and journalism.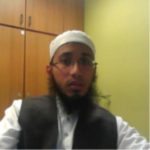 Sohail Tariq
ICI Pakistan Limited
,
Tamjid Aijazi is a thorough professional, who is always looking forward to helping others.
He has extensive expertise with SharePoint and other Microsoft technologies and he has assisted me in my personal and professional projects.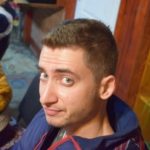 Mihai Petre
Wirestorm Innovations
,
I've worked with Tamjid on a very demanding .NET project for which he took on both development and project management tasks, so we collaborated while he was supervising the process for the main part. His calm and confident approach meant that everything went as planned and difficult times were scarce and easily passed through. Tamjid brings to the table a very focused work ethic and a solid skill set in his area of expertise He knows the technologies he's using like the back of his hand and he's quick to find solutions to any issue that appears. His patience and great communication skills made working on a tough project a breeze and made it so that in the end we would come up with a great product.. I have nothing but the utmost respect for his professionalism and I've personally had a lot to learn from him.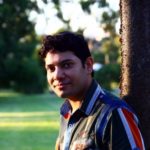 Shoaib Hafeez
Insight Company
,
Ahmed Tamjid Aijazi is an expert SharePoint Consultant, he is one of the very few engineers who understand SharePoint inside out. He has extensive experience in building custom solutions based on SharePoint and other Microsoft platforms. Moreover, he has very strong communication, interpersonal and leadership skills combined with Project Management expertise as Scrum Master.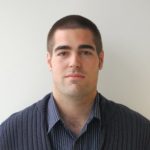 Craig Ellen
Lotterywest
,
Ahmed Tamjid is an excellent programmer who deals with stakeholders in an exceptional manner.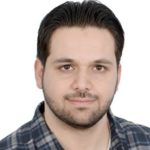 Mohammad Al Jamal
Microsoft
,
Tamjid is one of the best and skilled web developers I have worked with, He has both technical and communication skills, he has big experience in SharePoint & ASP.NET. He delivered many projects with us in US and UAE. He is very professional in his work and takes his job seriously.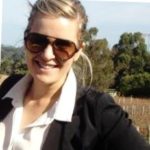 Alisha Carter
Georgiou
,
I've been working with Ahmed for the past two months on the development and implementation of our company's new intranet. Coming from two completely different disciplines and experience, Ahmed has made the process extremely for a communications professional to understand; simplified the technical terminology and used his initiative and innovative way of thinking to develop an amazing intranet that suits to needs of our staff. He is one of the best programmers, if not the best, that I have had the pleasure in working with. I wouldn't hesitate in recommending him to any individual or company.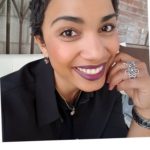 Mel Gambao
Woman Theatre Festival
,
Ahmed Tamjid is a very thoughtful professional, very concerned into social issues and human relationship that is part of is work as a filmmaker and artist.